Rendering for the casino's interior.
Resorts World Hudson Valley, New York's newest casino, expected to open its doors within the next three months, already has hundreds of slot machines in place as soon as customers step foot in it. The gaming venue will operate inside the Newburgh Mall.
Spread across a couple of acres of blue and orange carpeting where the Bon Ton department store used to be, the casino will feature 1,200 machines in all, most of them slots, but also 82 unnamed imitations of typical casino offerings like craps, roulette and blackjack.
Even though there is no set opening date yet, the gambling machines have already been installed. However, construction continues and faces supply-chain delays, with the finishing touches expected to be done before the end of the year, reports Times Herald-Record.
The facility also includes an octagonal bar at the center of the casino, which will show sporting events on a ring of eight overhead TVs, encouraging patrons to place bets on their phones by using the company's sports wagering app, Resorts World App. 
Renovations of the space began nine months ago after the gutting of the former Bon Ton, and several adjacent stores. The project has employed about 200 construction workers and is expected to cost more than $50 million, up from the original estimate of $32 million.
The casino will be the third Resorts World site in the State of New York operated by Asian giant Genting, the company that owns the upscale casino resort in Sullivan County and runs New York City's casino at Aqueduct Racetrack in Queens.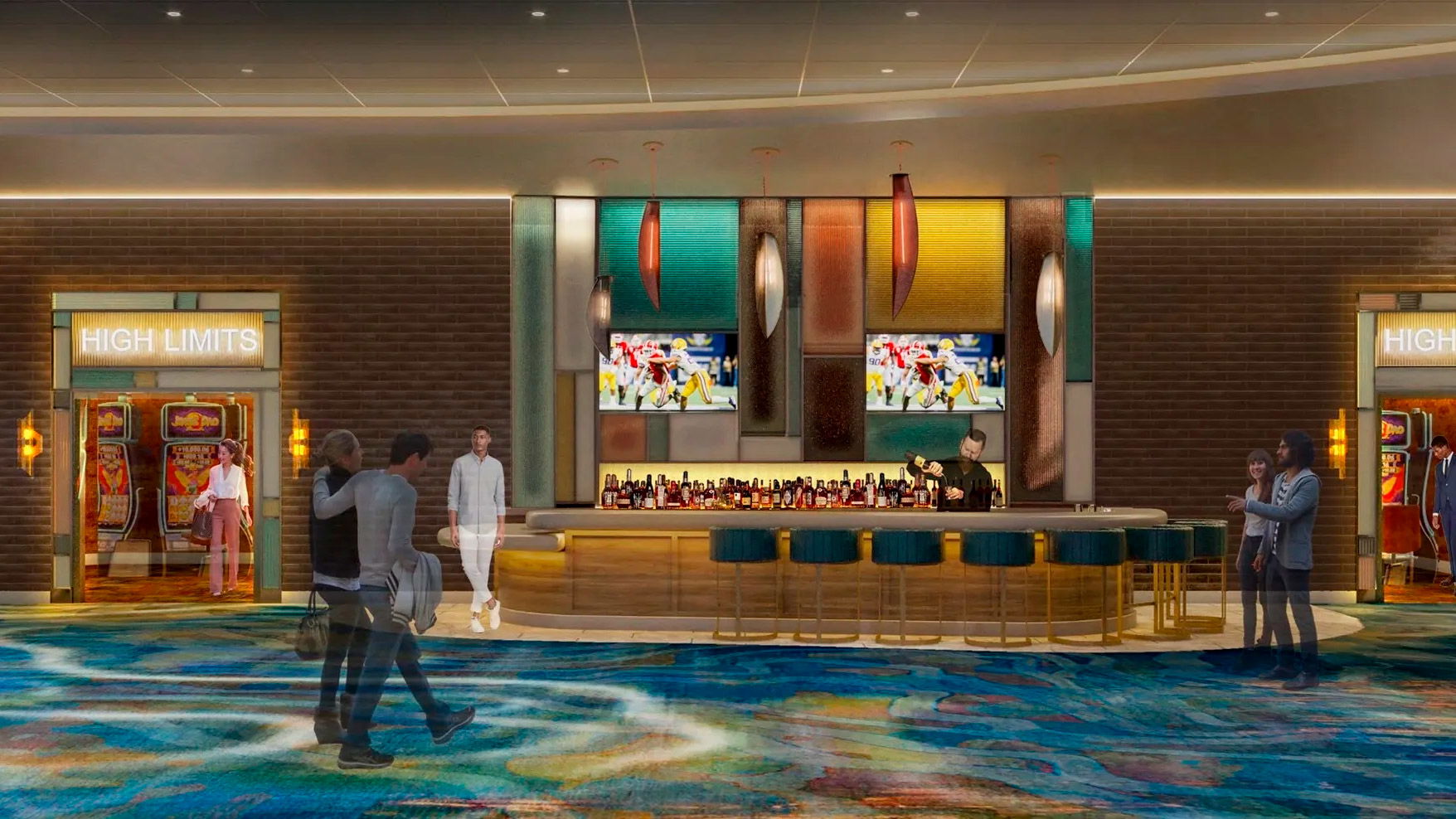 "What we're really trying to go for here is more of a locals hangout, almost like a Cheers vibe," said Meghan Taylor, vice president of government affairs and public relations for Genting Americas, according to the cited source. "It's a convenient play for those that are interested in gaming, but also a really cool and inviting environment for folks who just come and have a drink, relax, and catch up with friends."
The site aims to be both an entertainment outlet and economic booster that revives a struggling mall, employs 250 people and pumps big funding into the town of Newburgh's coffers. It is also expected to generate a heap of revenue to bolster the $1 billion Resorts World Catskills casino that opened in Sullivan County four years ago.
The opening nears as potential competition looms. State officials are preparing to field applications for up to three casino licenses in the New York City area, with reports of possible bids for casinos near Citi Field in Queens and at Hudson Yards in Manhattan.
Likely rivals include two existing casinos that need those same licenses to add live table games to their electronic-only fare: the Resorts World site in Queens and the Empire City Casino at Yonkers Raceway.